Voted Number 1 for student experience, Loughborough is home to one of the biggest, independently owned students' unions in the UK.
The Loughborough Students' Union (LSU) gives all Loughborough College students the opportunity to join over 100 different sporting clubs and societies. Getting involved can be a lot of fun and is a great way to enhance your time spent studying in the UK.
Greeting from President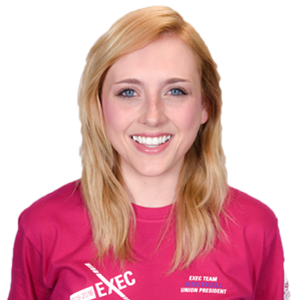 Loughborough Students Union is an award winning place, which dedicates it's time to provide you with opportunities to have fun, challenge yourself, as well as to ensure you have the best possible experience during your time here at Loughborough.
My advice to you is to get involved in everything that you can! Do something you love, or try something new. We have plenty of things for you to do! 
If you have any questions please feel free to contact me at president@lsu.co.uk, I'd love to hear from you! I will also be around at the College throughout the year so make sure you come and say hi!
Jess
As an international student at Loughborough College, there are a number of way to get involved, take a look at our recent International Day video:
Join a Society
The Societies Federation represents over 80 clubs and societies catering for a wide variety of activities ranging from hot air ballooning, skydiving, break-dancing and much more! If you can't find one that suits you, you can start up your own society and share your interests with other students at Loughborough!
• Culture/Nation/Faith
• Outdoor Activities and Sports
• Performance, Art and Music
• Employability/Careers
• Food and Drink
• Film, Game and Technology
• Political/Historic
• Other Interests
There are also opportunities to take part in the college enrichment programme
Follow the LSU on facebook