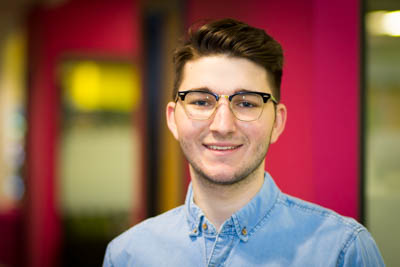 Leonid Palskov
International Foundation Programme
Leo came over from Russia with the view to studying at Loughborough University.
The college enabled him to go down the route he wanted, and he has since progressed to study at Loughborough University for a full time degree.
"I got plenty of support from the international office and comfortably adjusted to life in the UK. The course was well balanced and well-structured, and the quality of the facilities is great."
Leo commented on how the course allowed him to gain extra knowledge around what it's like to study in the UK.
This, along with the extra support from our dedicated international team, is what he feels has helped him to feel prepared and transition successfully onto study at the University.
Rated 5/5 for his overall experience as an international student at Loughborough College.