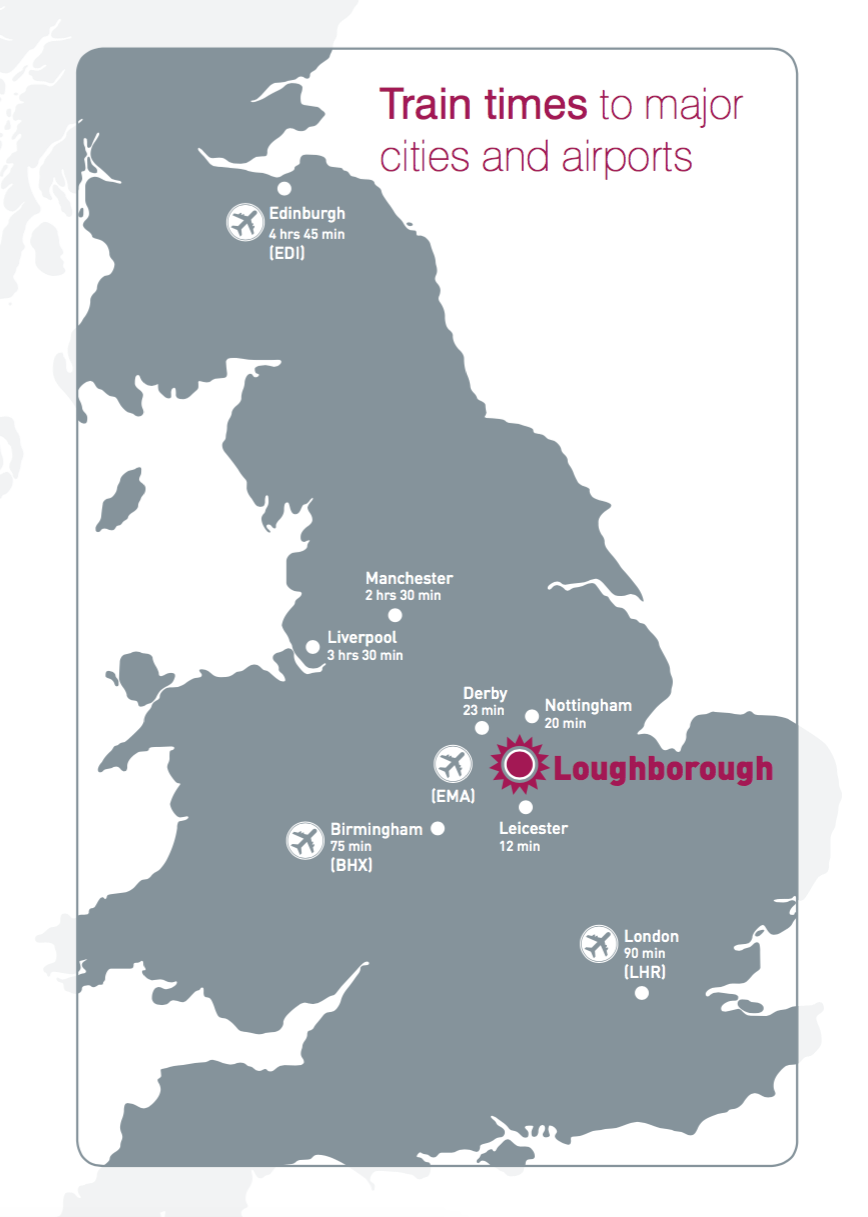 Air
Most international flights will land at Heathrow Airport, London. To get from the airport to Loughborough, you can take the train, a coach or taxi. It is always cheapest to book a taxi in advance. We offer a FREE airport collection service to all new full fee paying International students who will be enrolling for a full academic year. Details about how to book this service will be sent out with your offer letter.
For students on shorter programmes who wish to book this service the cost is approximately £125. Do plan well in advance so we are able to make the necessary arrangements to collect you from the airport.
If you are travelling from Europe, you may find it convenient to travel to either East Midlands or Birmingham Airport, both of which are located nearer to Loughborough. Flight information for East Midlands Airport can be found at http://www.eastmidlandsairport.com/ or Birmingham Airport at http://www.birminghamairport.co.uk/
Rail
Loughborough railway station is a short bus ride from the College (approximately 15 minutes). Details of train times and fares can be found at http://www.nationalrail.co.uk/. The University Shuttle bus runs every 10 minutes during term time. A taxi located outside the station can take you from the station to the College.
Coach
Coaches are a cheaper way of travelling between UK cities and a good way to travel from the airport to Loughborough. You can plan your journey at http://www.nationalexpress.com
Motorists
For more detail download our, Campus and Town Map
For motorists using Satellite Navigation systems the Loughborough College post code is LE11 3BT. The M1 motorway is less than 3 miles away from the College.
We wish you a safe journey to Loughborough and look forward to welcoming you